PRINTS IN LIMITED EDITIONS
I will create a motif which is yours alone subtly inspired by your business, town, municipality etc.
In this case the business is HECO International A/S, Denmark. In this case based on Heco International's two main products, namely complex piston rod stuffing boxes for cross-head diesel engines and filters for liquids for industry, power generation, HVAC, pharmaceutical, marine and OEM applications.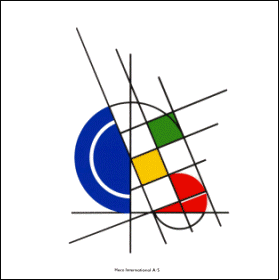 Subtle motifs to match your taste. The motif will be printed in a limited edition, and it will be numbered and signed by me. And then it is luxuriously framed.
This is the gift to present if you want to be suitably anonymous and yet completely sure of being seen and remembered! Suitable for people with a creative level higher than six bottles of red wine.
---