GORMS APOTEK'S GABLE - GABLE PAINTING
"Apotek" means pharmacy.
"Gorm" is name of a Danish King. He ruled Denmark in the 10th century.
He and his Queen Thyra were buried in the town of Jelling, Which was the capital of Denmark at that time.
They were buried in two mounds called Jelling-højene.
The logo for Gorms Apotek was inspired by this.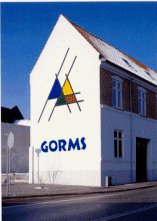 The logo is used in many places and also as a gable painting.
Gable paintings are a very widely used type of decoration in Denmark.
One town is particularly well known for its gable paintings; the name of this town is Brande and it is located in Central Jutland.
I happen to have been born in Brande.
But it is not chance that I have created one of the most visible gable paintings in Brande.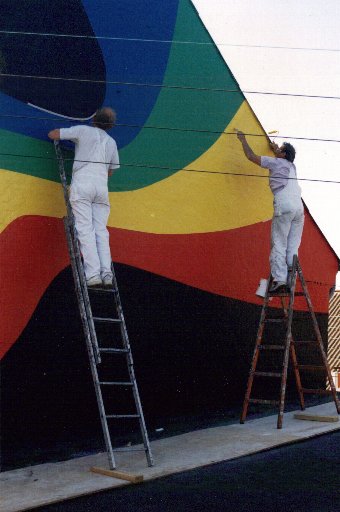 Finishing the gable painting in Brande.


---