ASBJORN LONVIG - MINI PORTRAIT

Computer Expert etc.
I am a qualified computer expert. A specialist in software for large IBM computers.
My greatest success as a computer expert was when IBM's development people came from Palo Alto to look at some very special software which I had developed for the company Danfoss.
I set up my own software enterprise, still in close co-operation with IBM.
I was working in the industry when PCs revolutionized the entire market.
My enterprise was very successful, and there were several prospective buyers.
I was made an offer I could not refuse, and I sold the enterprise in 1985.

Artist, Designer, Idea Developer etc.
Since then I have been doing what I do today.
I am a Scandinavian Artist, Designer, Idea Developer etc.
I have developed my own very unique style in simple shapes and bright colors.
For me it is not only an artistic expression, it is as well a manifestation of an optimistic philosophy of life.

Writer, author, journalist etc.
I have been writing a lot of things.
First of all I have written poems which are very short and exact with rhymes and subtlety and humor.
I have made lots of texts for booklets and that kind of stuff.
What I like most is writing articles for newspapers. I have written articles about very different subjects.

And children's books. That is the most demanding genre of all. You have to be inspired and even if you really work hard, you will never know if it is good enough. Even with the best intentions you might harm the child in the long run.

What are my dreams when it comes to writing?
My dreams are to interview interesting people and give my view of them by putting odd questions.

And I would like to write a book about....................................................
Now I have written an e-book about Red Cross Refugees building a sculpture, click here to se the e-book.
I write it in English and later on I translate it into Danish.
Later again I will translate the English version to other languages.
You can translate the English version into Chinese, French, German, Italian, Japanese, Korean, Portuguese and Spanish, if you have the font of these languages by clicking on http://babelfish.altavista.com.
You can find me on http://lonvig.writernetwork.com.

Fundraising and other non-profit activities
My fundraising and other non-profit a activities have the goal to help people all over the world who's circumstances of life are not so optimistic.

Click on fundraising and other non-profit activities and see some examples where I have been involved in different ways of fundraising and non-profit activities.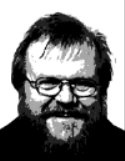 Asbjorn Lonvig
---